Description
Adult Mental Health First Aid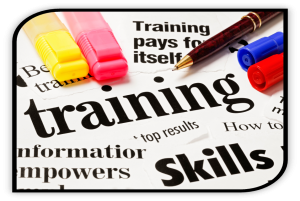 This half day course qualifies delegates as mental health first aid champions. Delegates will gain a basic understanding of common mental health illnesses and be given the confidence to promote mental health awareness & mindfullness.
The course gives delegates the ability to spot signs of mental ill health and the skills to support positive wellbeing for themselves and others.
Who should attend?
This course is suitable for those who want to gain a greater awareness of workplace mental health, to detect early symptoms of common mental health illnesses and the skills to support their own and others' positive wellbeing.
**Please be aware that this course focuses on employees in the workplace and covers subjects that some people may find distressing, including suicide and self-harm.
If a delegate feels overwhelmed they can leave the course at any time.
However, if you feel in advance that this subject may be too distressing for the delegate please do not book them on without first asking them whether they would feel comfortable attending.
If the delegate is unsure whether MHFA is right for them, please encourage them to discuss their concerns.
For support with your mental health, please contact Samaritans on 116 123, or NHS 111.